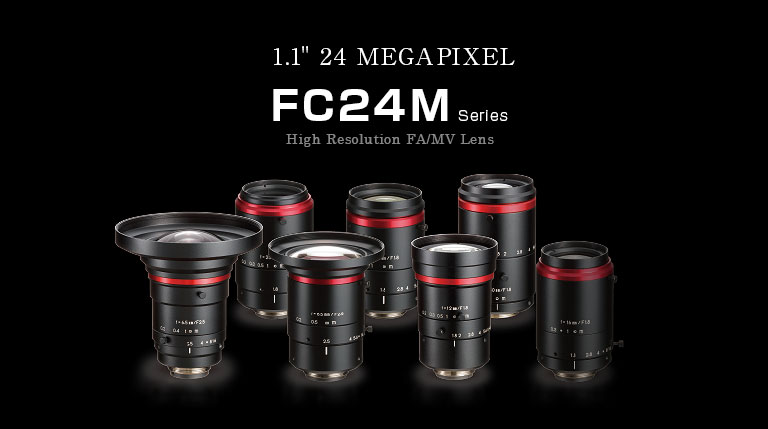 2.5μm pixel pitch high relolution compact lens.
Compatible with maximum 1.2inch format size. (*Except for LM6FC24M and LM8FC24M)
Excellent corner brightness and low distortion.
Kowa's floating mechanism system virtually eliminates optical aberrations from close distance to infinity.
Kowa's wide-band multi-coating effectively decreases ghost and flare and produces a high transmission from the visible to NIR wavelength range.
High traceability by QR code management.
QR Code -Traceability and Quality Control-
A QR code is marked on each lens. High traceability and quality control are achieved by managing the manufacturing data of each lens.